JOIN us at FEMM!  Hosted at the Forum in downtown Tacoma
Get out of the office and network…one martini at a time.
A casual experience to share what's going on in business and life, and to establish new connections. 

Date:  Monday, March 27, 2017
Time: 5:30-7:30
Location: The  Forum Tacoma
Address:  815 Pacific Ave
Parking on Street (Pay at meters)
see:  www.eatattheforum.com to see more about this venue.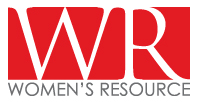 Cost:  FREE FOR MEMBERS / $10 FOR NON MEMBERS
Members and Nonmembers please RSVP. Cost goes up $5 at the door!
We have room for 3 sponsors! 
If you are interested in sponsoring click the link to secure your table.
You may sell and promote your service or product.
Email info@womensresourcedirectory if more questions, or get your sponsor table now!